EcoBIRD is part of the Syntea Group. Syntea companies EpurNature and Agro Environnement have been pioneering treatment wetlands in France since 1999 and have built over 1500 municipal, industrial and river restoration wetlands. EcoBIRD was created in 2015 to consolidate the group's extensive expertise and provide advanced ecological consultancy services. With intensive investment in R&D, it has become a leader in the development and implementation of nature-based solutions for water management.
Areas of specific expertise:
Water and wastewater management infrastructure in urban, peri-urban, and rural areas
Industrial and non-conventional effluent management
Rainwater and stormwater harvesting and management
Combined sewer overflow treatment
Sludge and septage treatment
Treated effluent reuse
Lake ponds and natural swimming pool creation
The GWT contact for EcoBIRD is Thomas Aubron. A skilled environmental and research engineer with comprehensive international experience in water and wastewater management, pollution remediation, nature-based technologies, blue-green cities and adaptation to climate change, Thomas is project development manager at EcoBIRD.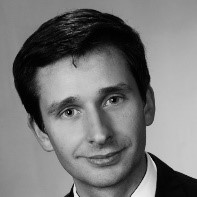 This email address is being protected from spambots. You need JavaScript enabled to view it.
ECOBIRD
3 route du Dôme
69630 Chaponost
France
+33 (0)6 70 46 97 90