Based in Florence, Italy, IRIDRA has over 20 years' experience in the environmental engineering sector. It puts sustainability and the circular economy at the forefront of design and today it is recognised as one of the leading firms in the field of nature-based solutions and green infrastructure using wetland technology in both Italy and internationally.
Areas of specific expertise:
Food industry effluents including winery and dairy wastewater
Urban drainage systems including combined sewer overflows (CSO), Sustainable drainage systems (SuDS) and stormwater treatment
Sustainable water management including rainwater harvesting, grey water reuse and nutrient removal
River restoration and landscaping
Training and education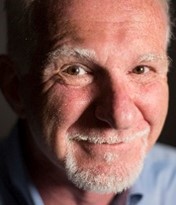 Dr Fabio Masi is the GWT contact for IRIDRA. An environmental chemist and founding partner of IRIDRA, his current role is Research and Development Manager and Technical Director. He was Chair of the International Water Association Specialist Group on Wetland Systems for Water Pollution Control from 2012-2016, Associate Editor for the IWA journal Water Science & Technology since 2010 and Editor for Water MDPI since 2012. He is the co-author of over 450 designs for constructed wetlands around the world, collaborator on numerous international programmes and author of over 95 publications including a wealth of peer reviewed papers. Fabio is currently Vice-president of GWT.
This email address is being protected from spambots. You need JavaScript enabled to view it.
IRIDRA Srl
Via Alfonso la Marmora, 51
50121 Florence
Italy
+39 (0)55 470729